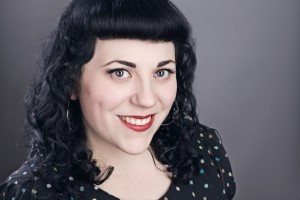 Brain Lava is the digital home to the technical ramblings of Nicole Pullin. She spends her time crafting user experiences for intranets, collaboration portals and public facing websites implemented on the SharePoint platform.
She has had the opportunity to hold key roles during all phases of a project including: requirements gathering, creating wireframes and prototypes, designing graphical interfaces, developing the front-end implementation code, crafting and executing test cases as well as conducting end-user training for both authors and administrators.
Even though her day is filled with .NET, by night, you will often find her buried in PHP as she wrangles with WordPress, her platform of choice for personal sites. These sites, often designed by her husband and talented artist, Gary Pullin, allow her the opportunity to experiment with new trends happening in the industry.
Brain Lava is where Nicole shares her thoughts on branding for both the SharePoint and WordPress platforms. It is a place where she can capture ideas that are often focused on ways to streamline her work flow with reusable components, as well as recording the strange "gotchas" she encounters along the way. The goal is to share these pieces of information with the community in order to help others on their own branding quests.